24 Apr

Legendary Harry Parker and 7 lessons for life

The legendary Harry Parker's right hand man for many years, Bill Manning, recently penned this post "How Harry Trained Harvard."
No other college rowing coach has had greater influence—or greater success—than the late Harry Parker. This is why.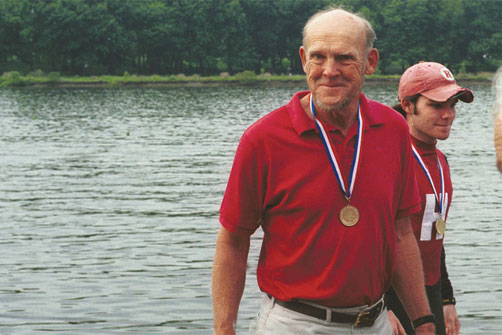 Harry was head coach of Harvard rowing from 1963 until his passing in 2013. He has inspired fast rowers and, beyond, great leaders and successes. Many have tried to distill what he does into words, but I don't think anyone has done it as well as Bill has just done. Here, in Bill's powerful words, but in my summary, are seven lessons for anyone, not just rowers — for life, for leading a team, for your career, for excellence:
1. Rarely did he verbalize his expectations for his athletes: he wouldn't limit his athletes by imposing expectations on them

2. Bigger challenges lie ahead: Harry would compliment a crew following a loss, but after a victory, however, he would more often motor off

3.Live up to tradition: but do so by focusing on simply doing the work rather than worrying about the outcome

4.Create a flexible and inclusive program for all levels of ability: allow others to find rowing just as meaningful and enjoyable

5.Boating even lineups, not race lineups, for training: a competitive environment fosters improvement, and everyone was accountable in every competitive situation

6.Outlast your opponents: Harry favored endurance training to sprinting. Sprinting is for the gifted, endurance is for those with character and inner fortitude

7.Positive psychological preparation: decide ahead of time that you will not be out-pulled.
Harry's training had prepared them to race.