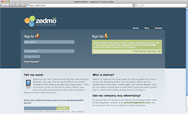 Zedmo.com is a mobile community and search engine. Wherever you are, you can easily find or be notified instantly of the most up-to-date and unique news – from around the corner or around the world. Zedmo also gives you the opportunity to create and contribute to feeds and share what you know.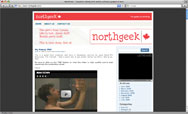 NorthGeek.com: We're just a bunch of dudes who love to talk about tech. All this geeky stuff really excites us, so we want to share it with you: THE WORLD.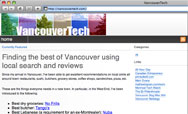 VancouverTech.com is a hub for internet, telecom, IT, and social media projects, happenings, companies, and people in and around Vancouver.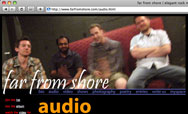 Born in Montreal, Far From Shore crafted their sound in industrial loft spaces while recording at Apollo Sound Studios with funding from the Government of Quebec. The result, Wazo, is a globally aware culmination of rock music that is at once elegant and poetic, yet raw and sincere. The CD has been met with enthusiastic reviews from both critics and fans alike: "Brilliant, energetic and soulful." "If everyone took the time to listen to your enchanting sound, there would be no wars." "Great sound! It's refreshing to be able to hear all the instruments clearly rather than mashing them all into one coarse melody that's so popular today." "Great musical talent… these cats posses the ability to put on a show." "An energetic and honest effort that blends alternative rock influences with more worldly ones…. The frequent religious references in the lyrics stick out, but fear not, this isn't Christian rock; the music is far more concerned with politics than preaching…. beautiful." Try the band's FREE 3 song EP. If you like it, the album is available through the website and searchable on iTunes.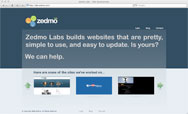 Zedmolabs.com: Customized web design for an intuitive and elegant online presence